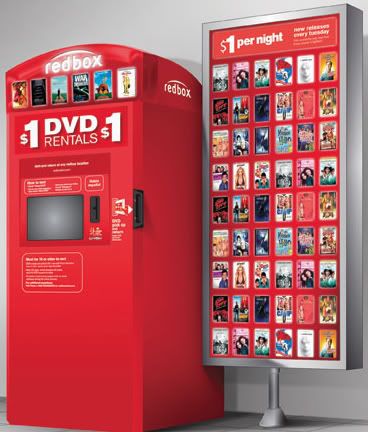 If anyone is looking to rent a movie I suggest trying the Redbox first.
Here are a few codes where you can get a free nights movie. Don't forget to return it the next day by 9 p.m. or you will be charged!
Codes:
DVDONME
DVDATWAG (Only good at Walgreens)
BREAKROOM
ACME25
GT9SA
You can only use these codes once per card. Enjoy!